Commercial Services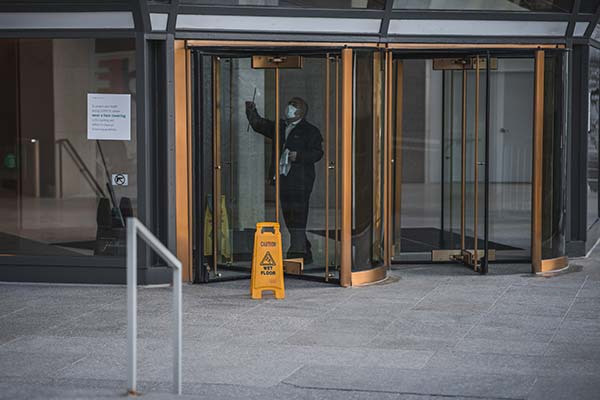 Professional Pest Control Services for Businesses in Houston
Homes aren't the only places with pest problems—businesses need help too. In fact, a pest in your home may be a sight for sore eyes and somewhat annoying, but pests in businesses may cause dire consequences for the business as a whole. The presence of a roach in a restaurant could cause a failed audit inspection, and that could stop operations until the problem is corrected. The same can go for bed bugs in a hotel room or a bee's nest in a warehouse. That's why Service Shield Pest Control offers high-quality, fast, and effective commercial pest control services in the Houston area. We understand the pressure a pest issue can place on your business, and we work with you and your team to treat it in a timely fashion and keep the problem away for good.
Our solutions are not one-dimensional; we offer services tailored to fit your business needs that both eliminate the current problem and plans that keep the issue from returning. We've handled infestations both small and great and we know how to target your issue at the source. Our technicians work discreetly and behind the scenes all while using the latest in pest control technology that won't require you to close your doors on employees or your customers.
Why Hire a Commercial Services Pest Control Team?
DIY pest control can be time consuming and, in most cases, may not yield the results you desire. Why take away from your day-to-day operations when you can bring in the experts to do the job quickly with comprehensive solutions. We offer superior services with outstanding results and the flexibility to work with your schedule to get the job done.
We proudly offer services to a wide range of businesses, including:
Restaurants and bars
Warehouses
Hotels and resorts
Distribution centers
Office buildings
Medical facilities
Food and beverage processing
Retail businesses
There will come a day when your business may be overrun by one or more pest problems. When that happens, it's crucial to partner with the experts at Service Shield Pest Control who can correct the problem. Let our reliable and experienced team bring you the same satisfaction that others have.
Call us for a customized quote that fits your unique business needs.