Mosquito Treatment
Shield your Yard of Mosquitoes and Enjoy being Outside Again!
One of the best things about home ownership is the time spent outdoors enjoying friends and family. However, every spring and summer, homeowners all across the Houston area come to us for help due to the yearly mosquito invasion. Besides being an absolute nuisance with their bites, certain kinds of mosquitoes are capable of transmitting dangerous diseases to us and our pets.
Mosquitoes are rather difficult to control; they thrive during the warmer months and survive during the cold. Plus, with a two-week reproductive cycle turnaround, and their ability to reproduce in water the size of a bottle cap, it seems like there's nothing we can do to keep these pests away. Not so! The mosquito control experts at Service Shield Pest Control have the knowledge skills to keep your yard free of mosquitoes all year long.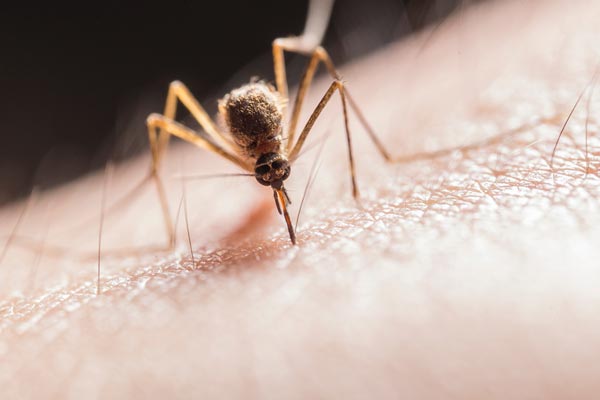 We aim to keep mosquitoes at bay by interrupting their life and feeding cycles while giving you peace of mind. Service Shield Pest Control's mosquito service is designed for each of our customers to fit their specific needs. From inspection to treatment, we got you covered.
Service shield's Mosquito Pest Control Process
We start by checking your property for harborage areas, which may include parts of your home, objects in the yard, and even shrubs and foliage. Next, we look for standing water on the ground and in containers, bird baths, tires and all other objects. After we assess then we treat. This can be as small as emptying containers, applying mosquito pellets to bodies of water to applying a liquid treatment throughout the yard. Our work doesn't end until you have gained control of your yard again and your family is doing what you love most about being outside.
When to Hire Mosquito Pest Control
Whether you see one or one hundred. Give us a call and let us do the work for you. Our licensed and certified technicians are trained to combat your most severe mosquito problems to ensure that mosquitoes stay away through the summer. Contact us today for a free quote!
100% SATISFACTION
If you develop a pest problem while under our protection, Service Shield Pest Control will work to resolve the issue, guaranteed. We provide free callbacks if problems arise between serviced appointments.