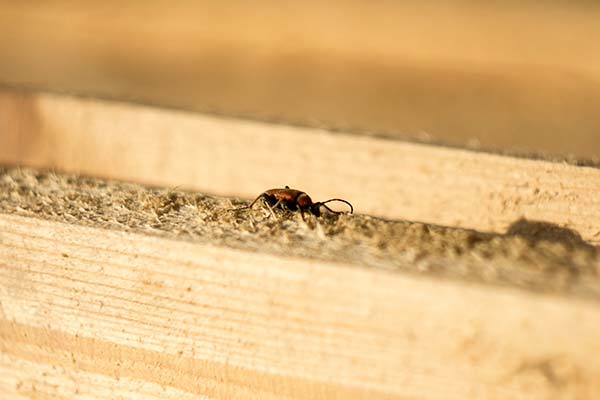 Types of Organisms
When people hear the phrase wood destroying organisms (WDO) they think Termites and rightfully so. Termites damage over 600,000 American homes each year. In fact, they are one of several different organisms that can destroy a structure and cost the owners thousands of dollars in repairs. In this group are Carpenter Ants, Wood Borers, Powder Post Beetles Carpenter Bees, Fungi, and other pests. Due to the severe damage any of these species can cause to a structure we recommend a WDO Inspection.
When performing a WDO inspection, experts look for more than just these insects. Wood decay, evidence of past infestations, damage to wooden structures, evidence of past treatments and favorable conditions for infestations are all potential issues the inspector will look for. Any of these signs can indicate the presence of these organisms.
Do I Need A WDO Inspection?
There are multiple instances when hiring a WDO inspector would be beneficial. In some instances, however, doing so is mandatory. Many states require a WDO report prior to selling a home. Even if they don't, most banks, guarantors and mortgage companies will mandate such a report to ensure they're making a good investment.
If your loan is coming from the U.S. Department of Housing and Urban Development (HUD), for instance, an FHA inspection isn't the only requirement necessary to close on the loan. This may seem like a hassle, but it ensures that homebuyers don't end up paying thousands of dollars on repairs down the road.
Even if you're not buying or selling a home, taking a proactive approach to WDO can be a wise decision. If these organisms go unchecked, it can cause serious issues that require extensive repair and possibly decrease the value of your home.
If you suspect you have activity from one of these organisms or you are a Realtor in need of an inspection, give us a call at Service Shield Pest Control and one of our Specialist will come to your location and conduct an inspection and complete a full detail report.