General Pest Control
Professional Home Pest Control Services in Houston
Our warm climate makes living here year-round very enjoyable. However, pests are drawn to life here as well. As of late their numbers are steadily on the increase. Pest not only have the ability to cause damage to our homes but they carry disease, cause health issues and can be altogether a nuisance. Seeing ants, spiders, roaches and mice around your home can be frightening. But you're not in this alone and there is no reason to fear. Our trained and licensed Pest Technicians are in your area to tackle those pesky critters once and for all.
Our pest control will help protect your home from pests like:
Spiders
Ants
Roaches
Silverfish
Earwigs
And other common insects...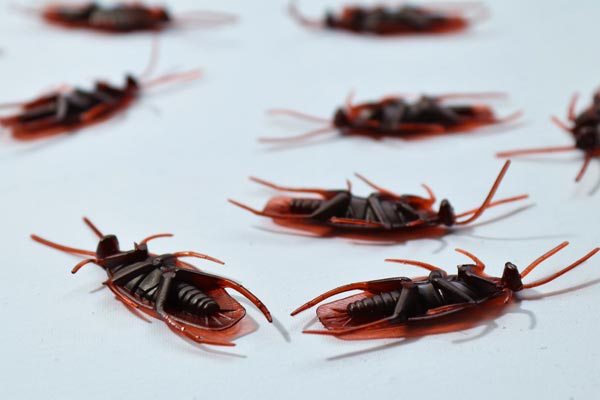 Proactive Treatments for a Pest-Free Home
The best way to keep pest problems under control is through the proper protection of your home. Our pest prevention programs utilize periodic inspections and applications to ensure you are never surprised by an infestation. We also recognize that pest control is not the same for everyone. That's why we have multiple plans designed around your specific needs. Pest activities aren't one-size-fits-all, so why should our service be?
During all four seasons of the year, we will keep you protected no matter what! View our packages and together we can decide what's the best fit for your home.
We understand that homeowners cannot predict or plan when a pest infestation occurs— they just happen! So, next time you spot unwanted critters creeping around your home, give us a call and we'll send out one of our pest specialists to tend to the problem. Don't suffer longer than you have to, call us at 832-410-7716 for fast relief.
Effective Barrier Treatments On The Outside
Although, you may see some pest activity on the inside of your home that doesn't mean that's where they start. Here at Service Shield Pest Control, we use an effective and environmentally friendly approach to attack the origin or source of the issue. Using current and comprehensive information about pests and their interactions with the environment, we have developed a treatment protocol that identifies, corrects then prevents future infestations for your home. This includes a thorough inspection and proper treatment of the outside of your home to eliminate any pests entering. Whenever you are faced with infestation requiring interior treatment, we will perform that service in a safe manner for you and your family. You can even count on us for pest-friendly treatments that work!